Printing Custom Sketchbooks
Need to print a completely customized sketchbook? Tektured is here to help!
After printing custom business cards for Kimberly Kay and A. N. Gephart, illustrator Kimberly came back to us with a request: designing a completely customized sketchbook.
Custom Sketchbook Sizes
At the time, the illustrator's book Enchanted Kingdom: A Fairy-Tale Coloring Book would be coming out in just two weeks. Kimberly was eager to get started on a sequel. And, to fit her branding, she needed a very specific size to plan out coloring book spreads. But finding a sketchbook of the correct proportions proved to be tricky, since stores don't commonly sell sketchbooks that are 12″ X 20″ — Kimberly's chosen proportions. And she couldn't just change her book size, so she'd have to do it custom.
Custom can be harder to do than it sounds. However, at Tektured we can custom cut and bind pages to exactly the proportion you need them.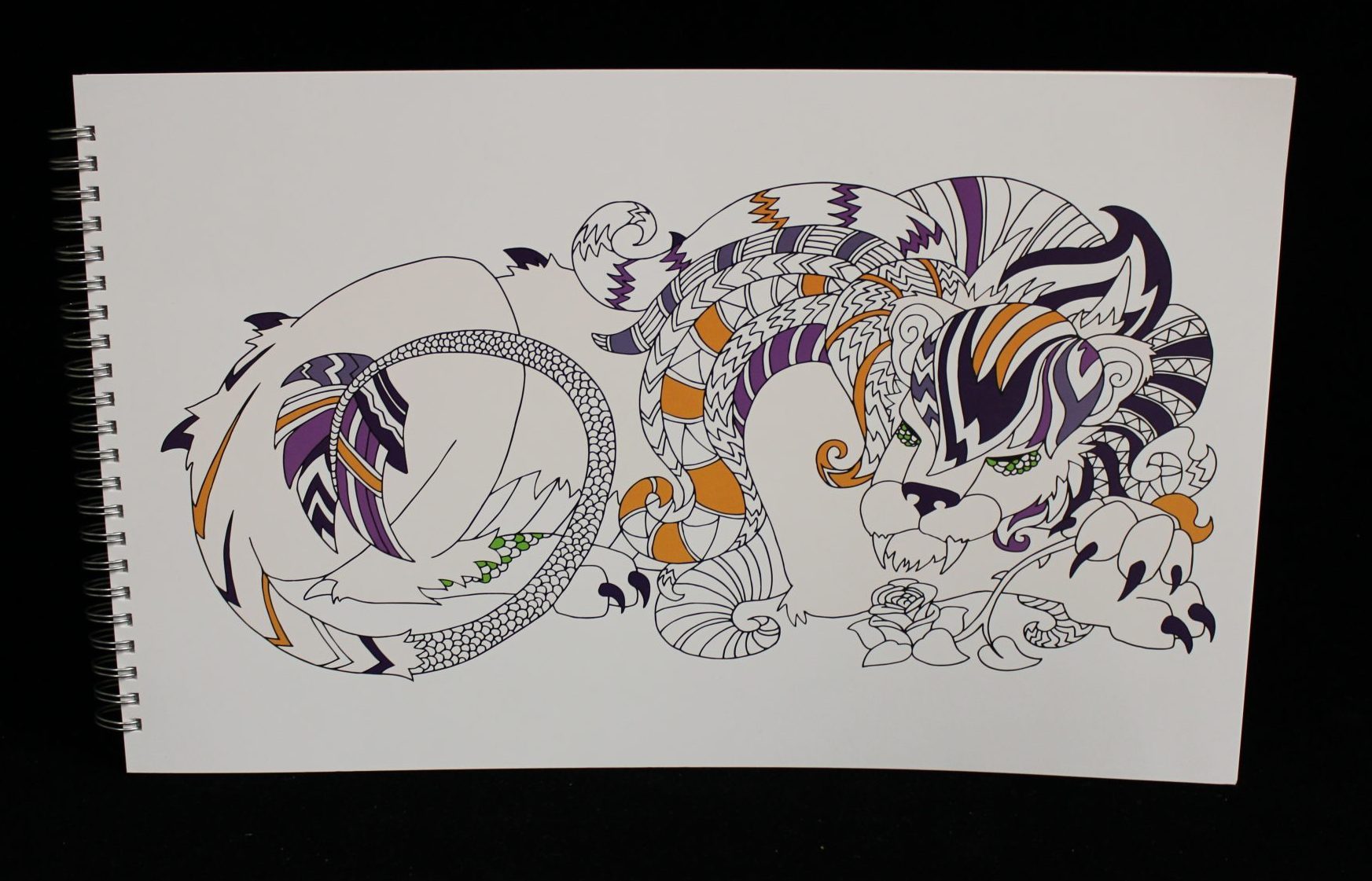 Custom Sketchbook Printing
Additionally, Kimberly was hoping to print guidelines on each page of the sketchbook so that she wouldn't have to spend valuable time measuring and marking each page. Kimberly's specifications might have stumped another printer, but not Tektured! With our Indigo 10,000, we knew we could meet her needs, and easily printed the size she specified.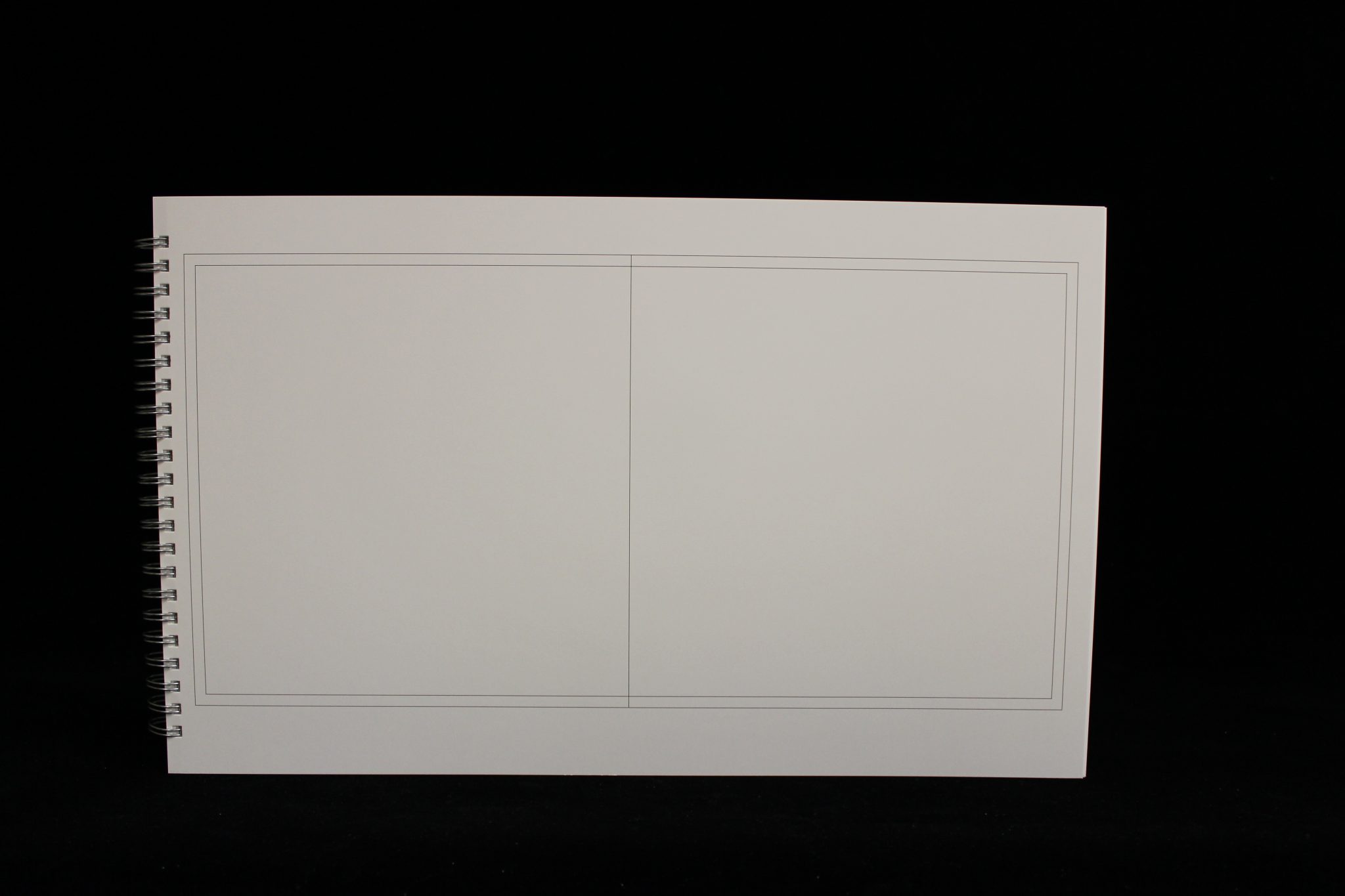 Custom Sketchbook Binding and Paper Quality
Printing at Tektured also gave Kimberly the opportunity to choose her preferred type of binding, paper quality, and page amount. Her chosen wire-o binding will mean she can easily lay her sketchbook flat while drawing. This is especially nice with the size of the sketchbook, which would break the spine of a different binding. The durable, thick paper she selected will protect her artwork from dings and bends, and selecting 50 pages means Kimberly will only need one sketchbook to complete 40 spreads – that's an entire adult coloring book!
Printing Custom Sketchbook Covers
And the best part? Because Tektured can print completely customized sketchbooks, Kimberly herself designed the covers. Her choice in selecting pages from Enchanted Kingdom means that, wherever she goes, her sketchbook itself advertises her coloring books.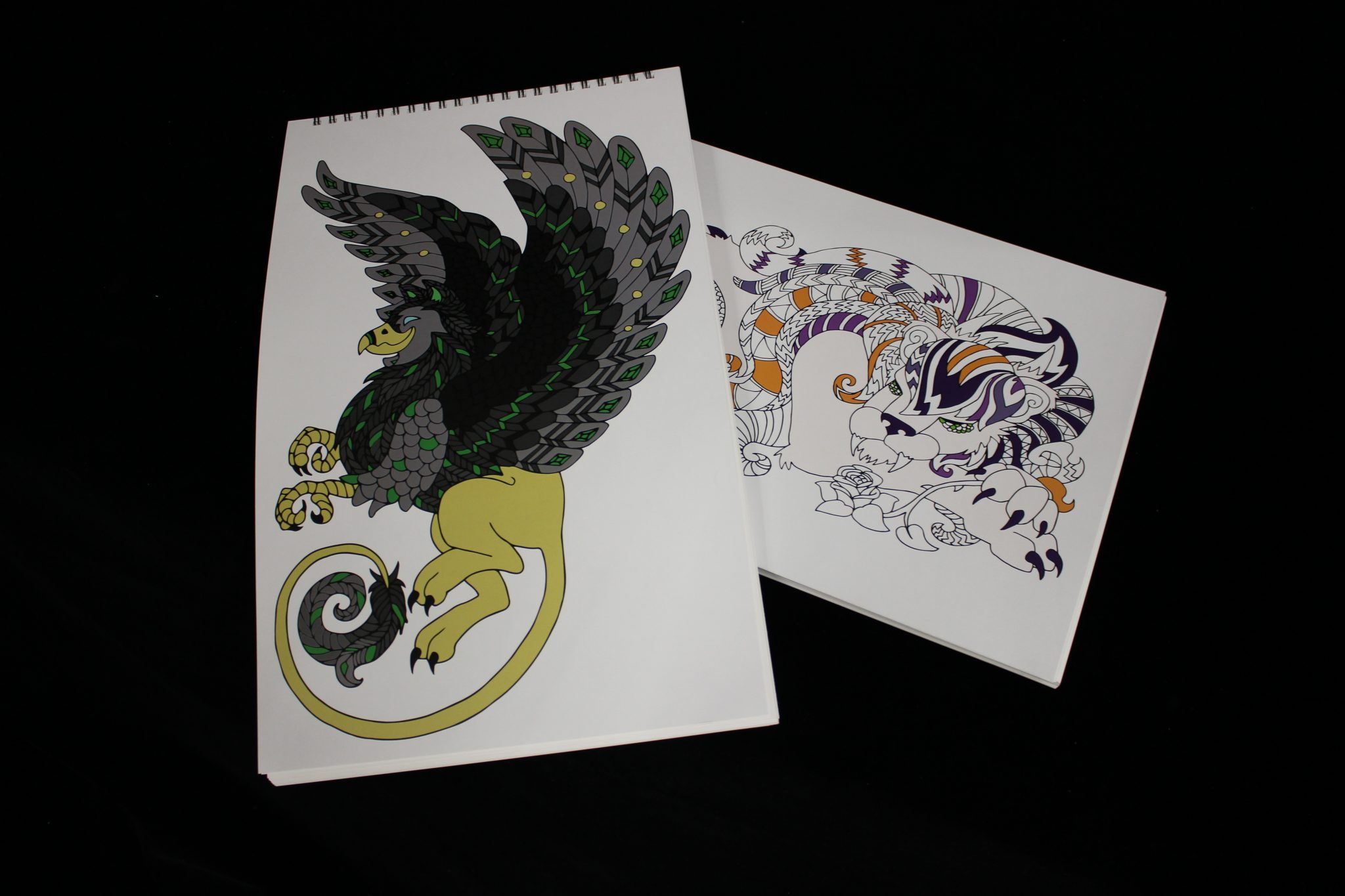 Printing Small Amounts of Custom Sketchbooks
Most printing companies would require you to print hundreds of any given product, but at Tektured, you can print the amount you need, when you need it, whether you need one, two, two hundred, or a thousand.
Interested in designing and printing your own customized sketchbook? Contact us today to get started!